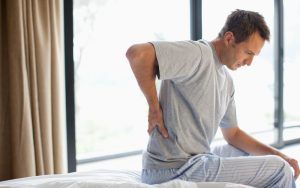 George Hardas offers a truly unique point of difference when it comes to chronic pain management, with a combination of services, primarily the assessment, diagnosis, and subsequent treatment.

My qualifications commenced in 2003 at the Pain Management Research Institute (PMRI), attaining qualifications of a Master of Science in Medicine as well as Cognitive Behavioural Therapy to help patients with chronic pain when all other interventions have failed from conservative management to surgery. Established in 1990, the Pain Management Research Institute (PMRI) is a joint initiative between The University of Sydney and Royal North Shore Hospital.
As a division of the Kolling Institute of Medical Research, PMRI pursues its broad goal of improving human health by:
conducting basic and clinical research programs
operating a national and international education program
and, in collaboration with the Pain Management & Research Centre (PMRC), treating patients with acute pain, cancer pain, and chronic non-cancer pain.
For the assessment and treatment of conditions of Chronic Pain, Neuropathic Pain, Complex Regional Pain Syndrome and others.